Seventh Season: 2022-2023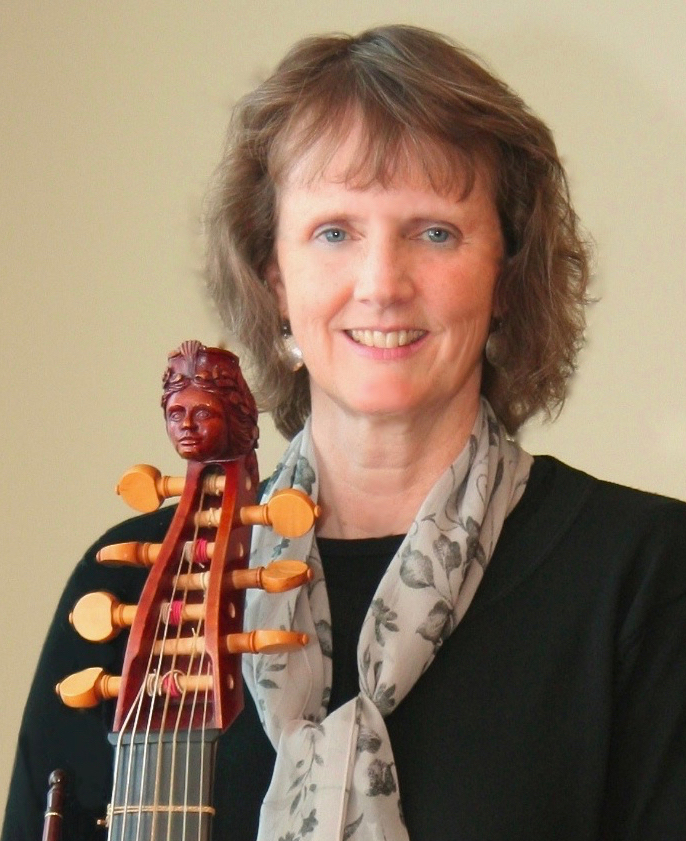 Gail Ann Schroeder, Music Director
Friday, March 10th at 7:30 p.m.
Now and Then
Now and Then highlights unaccompanied music for the viola da gamba, a versatile instrument well-suited to playing solo. Played with a bow, creating expressive, sustained melodies, the viol's guitar-like tuning facilitates chordal and polyphonic playing. This multi-faceted instrument has inspired compositions rich in colors and textures for over five centuries. Gail Ann Schroeder, ABCs' artistic director, will present a sampler of this unique, beautiful repertoire with works ranging from Renaissance Italy and Scotland, through the Baroque, and beyond to American contemporary. Composers include S. Ganassi, T. Hume, G.P. Telemann, D. Loeb and M. Bishop.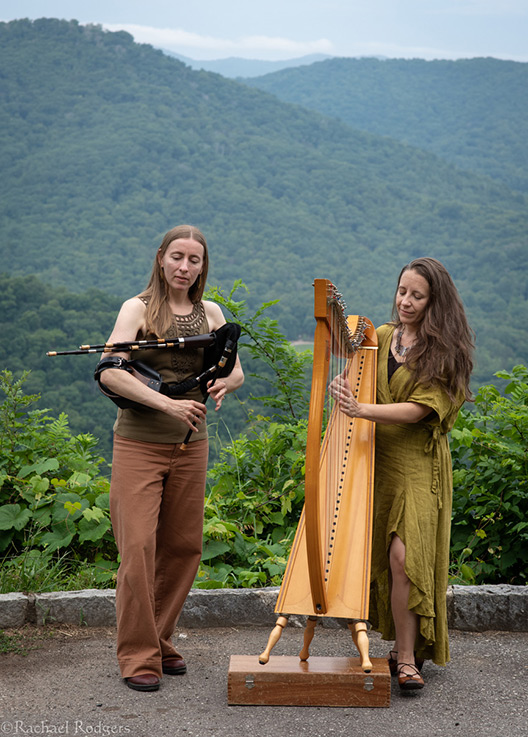 The Reel Sisters – photo by Rachael Rodgers
Sunday, October 30th at 3 p.m.
Reel Baroque
What do a harp, viola da gamba, whistle, and Scottish smallpipes have in common? Traditional tunes of the British Isles! The viola da gamba, a favorite instrument of court and nobility in Renaissance and Baroque England, enjoyed a secret life playing Scottish folk music the lyra way. And this was not the only intersection of mainstream and folk traditions—popular tunes are found in songs, dances, masques, comic operas, and
instrumental solos of the Baroque, while classical idioms are reflected in traditional music, as well.
The Reel Sisters—Rosalind Buda, whistle and Scottish smallpipes, and Kelly Brzozowski, Celtic and Welsh triple harp, are joined by ABCs' Gail Ann Schroeder, viola da gamba, in an exploration of these two seemingly different musical worlds. Common ground will be relished in the lush, intermingling sonorities of these instruments, as well as the power of melody. Come experience where Celtic meets Baroque and these diverse musical lines of history become one.
Works by Turlough O'Carolan, Thomas Connellan, Tobias Hume, Matthew Locke, as well as traditional tunes from the Celtic lands.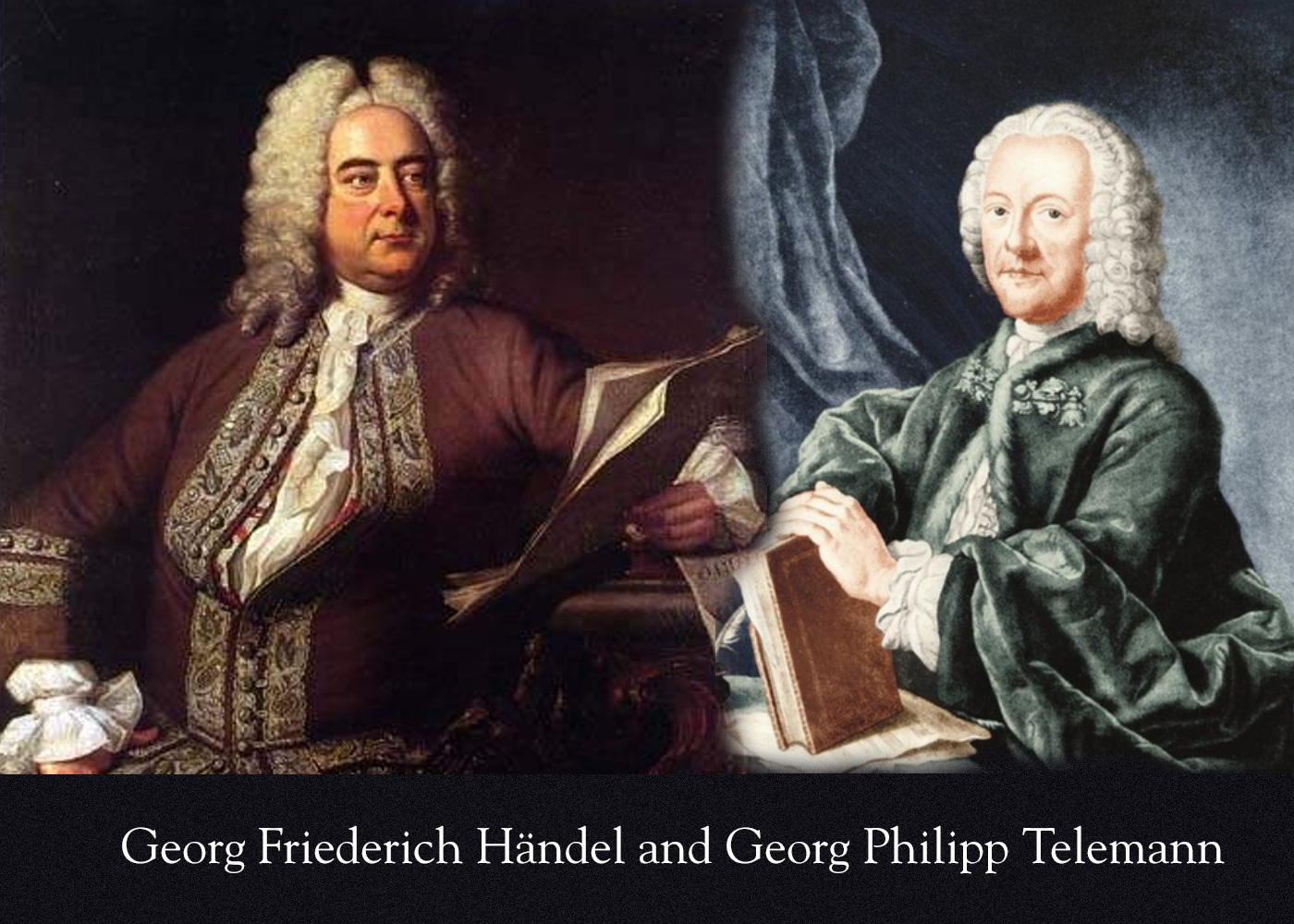 Sunday, September 25 at 3 p.m.
Among Friends—Händel and Telemann
Lifelong friends, G.F. Händel and G.P. Telemann, met as young men starting out their careers in 18th-century Hamburg. They stayed in contact by exchanging letters and scores when Händel moved to London, where he spent most of his life. Their obvious appreciation and admiration for each others' music remained throughout their lives. Telemann showed it by producing Händel's operas in Hamburg, and Händel, by 'borrowing' from Telemann's wealth of musical ideas. This practice of borrowing was not frowned upon as much in the 18th century as it might be today. Rather, in most circles, it was considered a compliment. And there's nothing wrong with a little 'sharing' Among Friends—imitation is the most sincere form of flattery, after all!
Asheville Baroque Concert's artistic director, Gail Ann Schroeder, viola da gamba, is joined by Baroque violinist, Jeanne Johnson; Baroque flutist, Forest Lily; and harpsichordist, Jennifer Streeter, in a program of solos and chamber music by Händel and Telemann.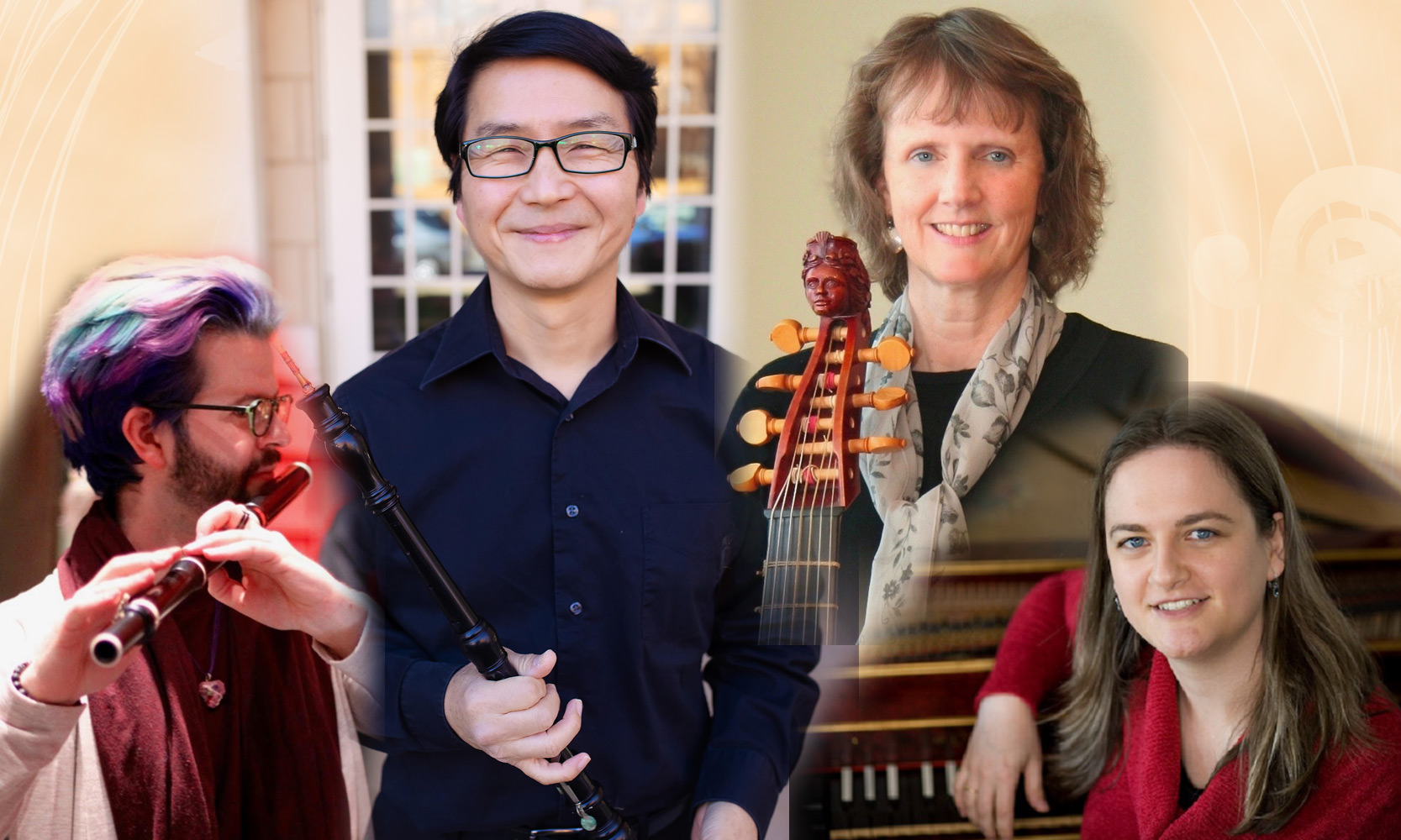 Forrest Ransburg, Sung Lee, Gail Ann Schroeder, Jennifer Streeter
Sunday, May 29th, 2022 at 3 p.m.
Whirlwinds
Features the three most popular wind instruments of the Baroque era—oboe, flute and recorder. The program will feature Sung Lee on baroque oboe, Jennifer Streeter on recorder and harpsichord, Forrest Ransburg on baroque flute, and ABCs' artistic director, Gail Ann Schroeder, on treble and bass viola da gamba.
Composers of the Baroque sought to create unique colors by blending the timbres of these three diverse instruments, and by combining various winds with strings, as well. This colorful variety of instrumentation will be heard in works by Georg Philipp Telemann, François Couperin and Antoine Dornel. Solos for harpsichord by Jean-Philippe Rameau, and for viol by Godfrey Finger, will also be performed.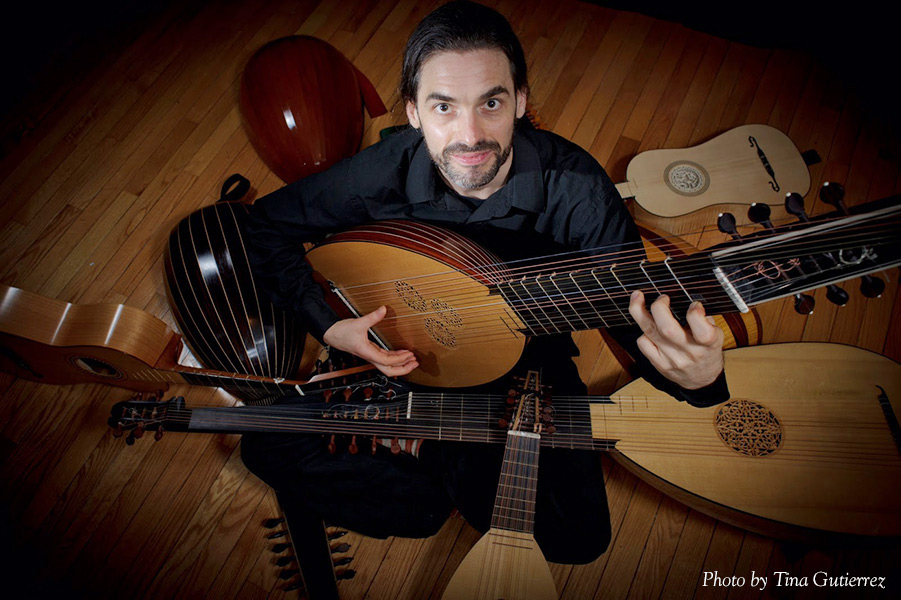 December 5, 2021 at 3 p.m.
Vihuela!
A program of music for viola da gamba and lute prerecorded in the beautiful setting and acoustic of St. Giles Chapel at Deerfield, features guest artist Daniel Swenberg on lute and theorbo, and ABCs' Gail Ann Schroeder on viola da gamba.
This program features music from 16th-century Spain to the 18th-century French Baroque, highlighting solos for each individual instrument, as well as their exquisite sonorous combination. Works by Ortiz, Vitali, Kapsberger, Hume, Weiss, DeVisée and Marais will be performed.
Vihuela! was aired December 5th at 3 p.m. and is available to watch on YouTube. Click Here to hear the concert.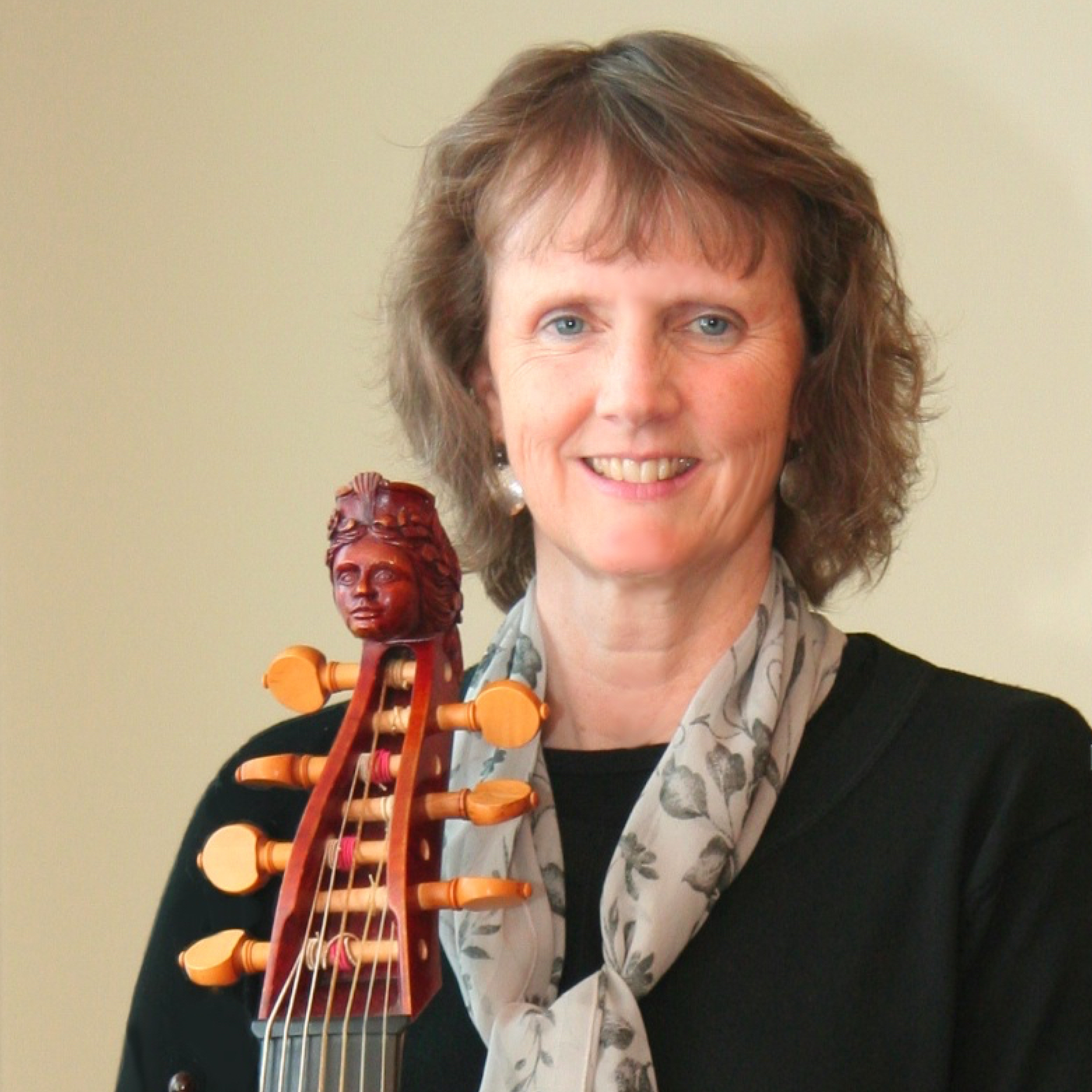 Sunday, October 6, 2019 at 3 p.m.
Da sola
ABCs' artistic director Gail Ann Schroeder performs some of her favorite works for unaccompanied viola da gamba. This program of lyra-viol pieces, suites and fantasias from 17th and 18th century England, France and Germany, has it all–gorgeous melodies, virtuosic passages and special effects in imitation of bagpipes and hurdy-gurdies.
Fourth Season: 2018 – 2019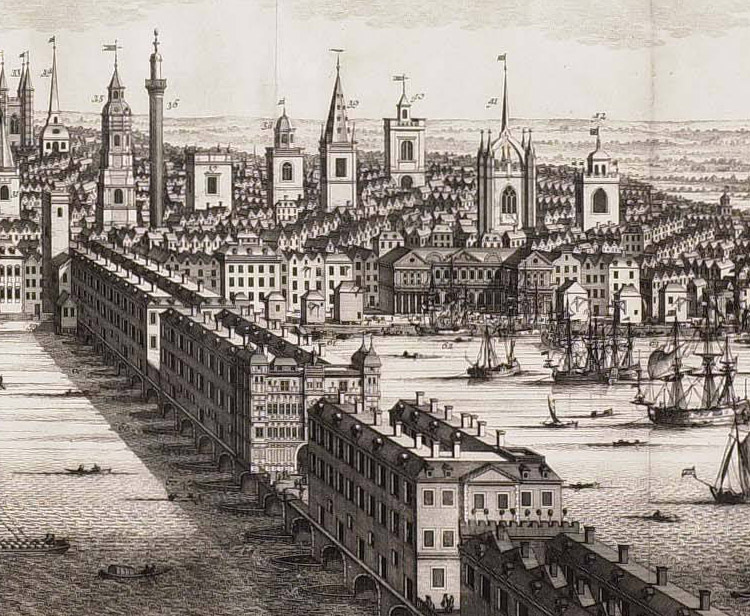 Sunday, June 2, 2019 at 3 p.m.
London Bridge
A program of style galant—music bridging the baroque to classical—is celebrated in collaboration with the Mallarmé Chamber Players. Suzanne Rousso, baroque viola, and Stephanie Vial, baroque cello, with ABCs' Gail Ann Schroeder and Barbara Weiss, play works by Abel, Flakton, Lidl and Purcell.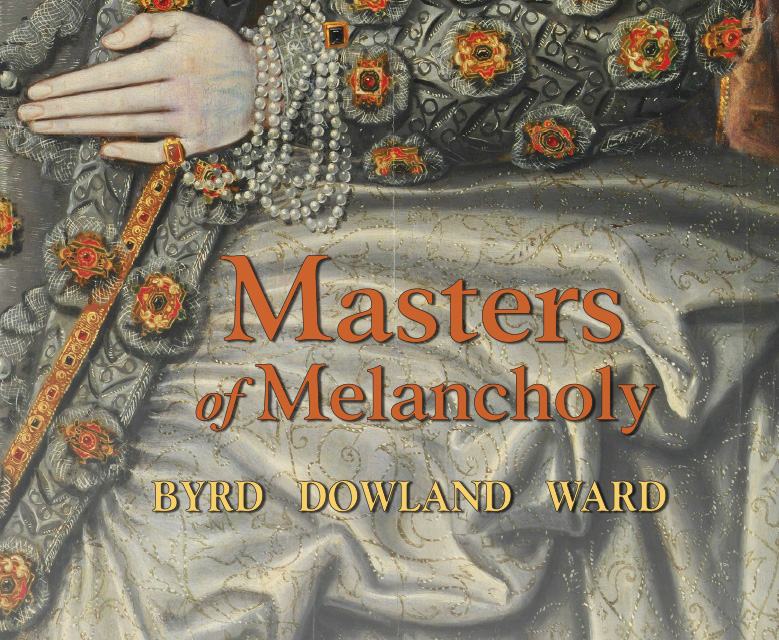 Sunday, March 3, 2019 at 3 p.m.
Masters of Melancholy
Artistic Director Gail Ann Schroeder is joined by Julie Jeffrey, Holly Maurer, Lynn Tetenbaum, and Webster Williams for a program of English viol consort music: fantasies and dances by Byrd, Dowland and Ward.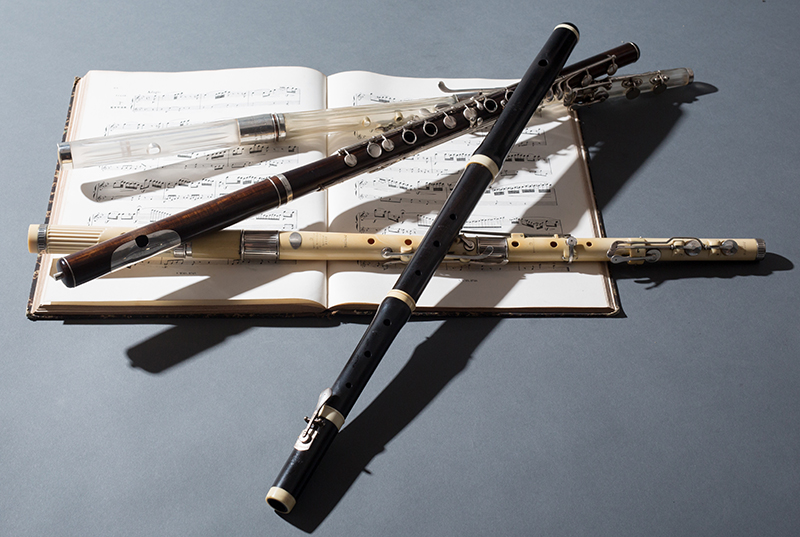 Sunday, October 7, 2018 at 3 p.m.
Splendors of Versailles
Michael Lynn performs gems of the French Baroque by Couperin le Grand, Dornel, Quentin and Telemann, with Jeanne Johnson, baroque violin; Gail Ann Schroeder, viola da gamba; and Barbara Weiss, harpsichord.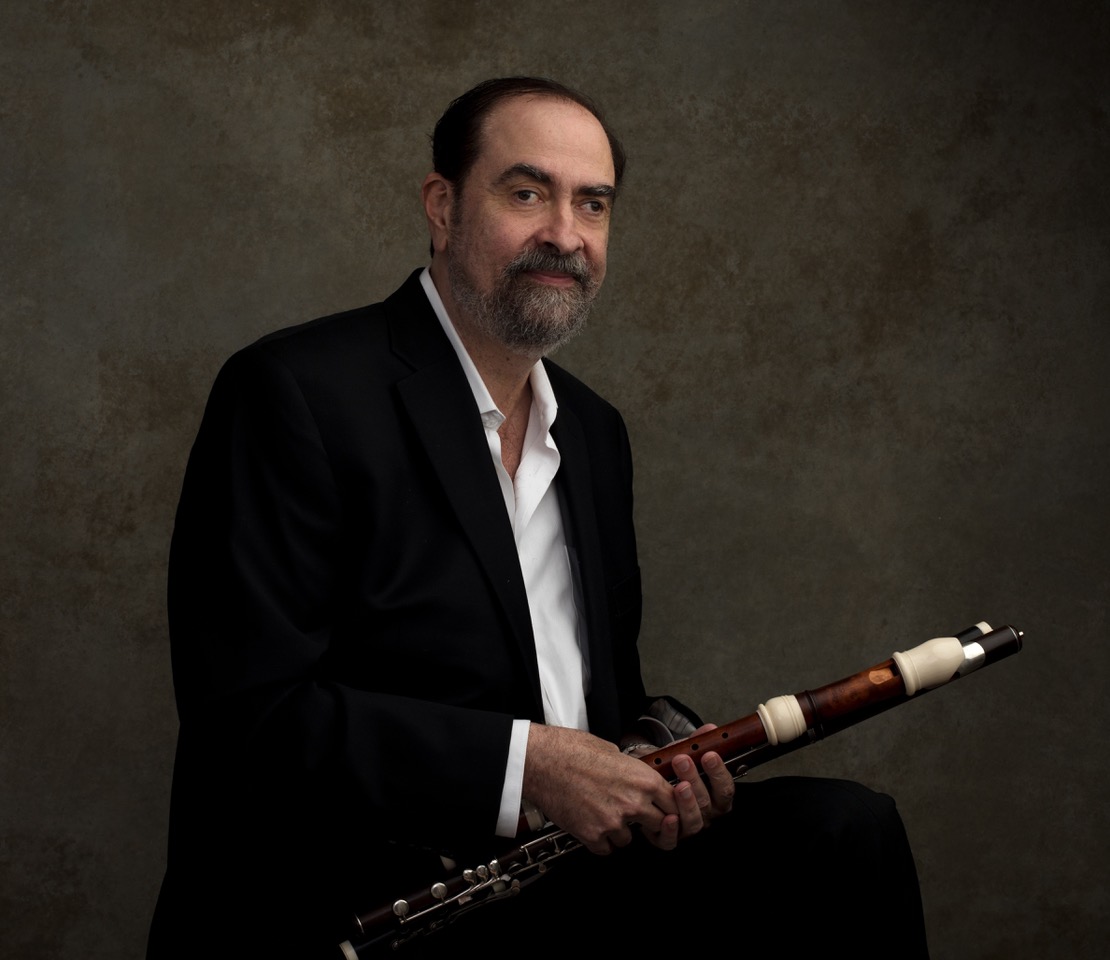 Saturday, October 6, 2018 at 2 p.m.
Presentation: Historical Flutes with Michael Lynn
Oberlin Conservatory's professor of historical flutes and recorder presents a masterclass and lecture demonstration on the history of the flute, using his personal collection of original instruments.
Third Season: 2017 – 2018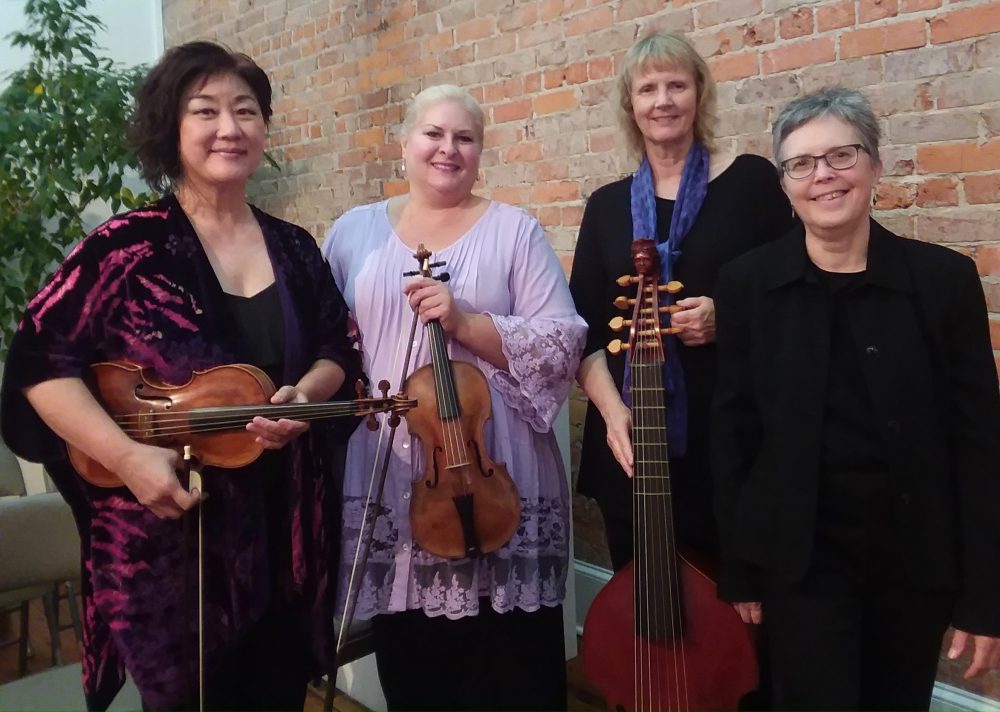 Saturday, July 14 at 7:30 p.m. & Sunday, July 15, 2018 at 3 p.m.
Bastille Day: A French Baroque Celebration
ABCs' artistic director, Gail Ann Schroeder, viola da gamba, will be joined by Jeanne Johnson and Margaret Humphrey, Baroque violins; Webster Williams, viola da gamba; and Barbara Weiss, harpsichord, to perform works by Leclair, Marais and Couperin le Grand.
Sunday, April 29, 2018, at 3 p.m.
Chiaroscuro
A feast for the eyes as well as the ears, the highly decorated viols of Joachim Tielke will be featured on this concert of virtuoso duos from 18th-century Germany. Annalisa Pappano collaborates with Gail Ann Schroeder and Barbara Weiss to perform works by Georg Philipp Telemann, Johann Gottlieb Graun and Christoph Schaffrath.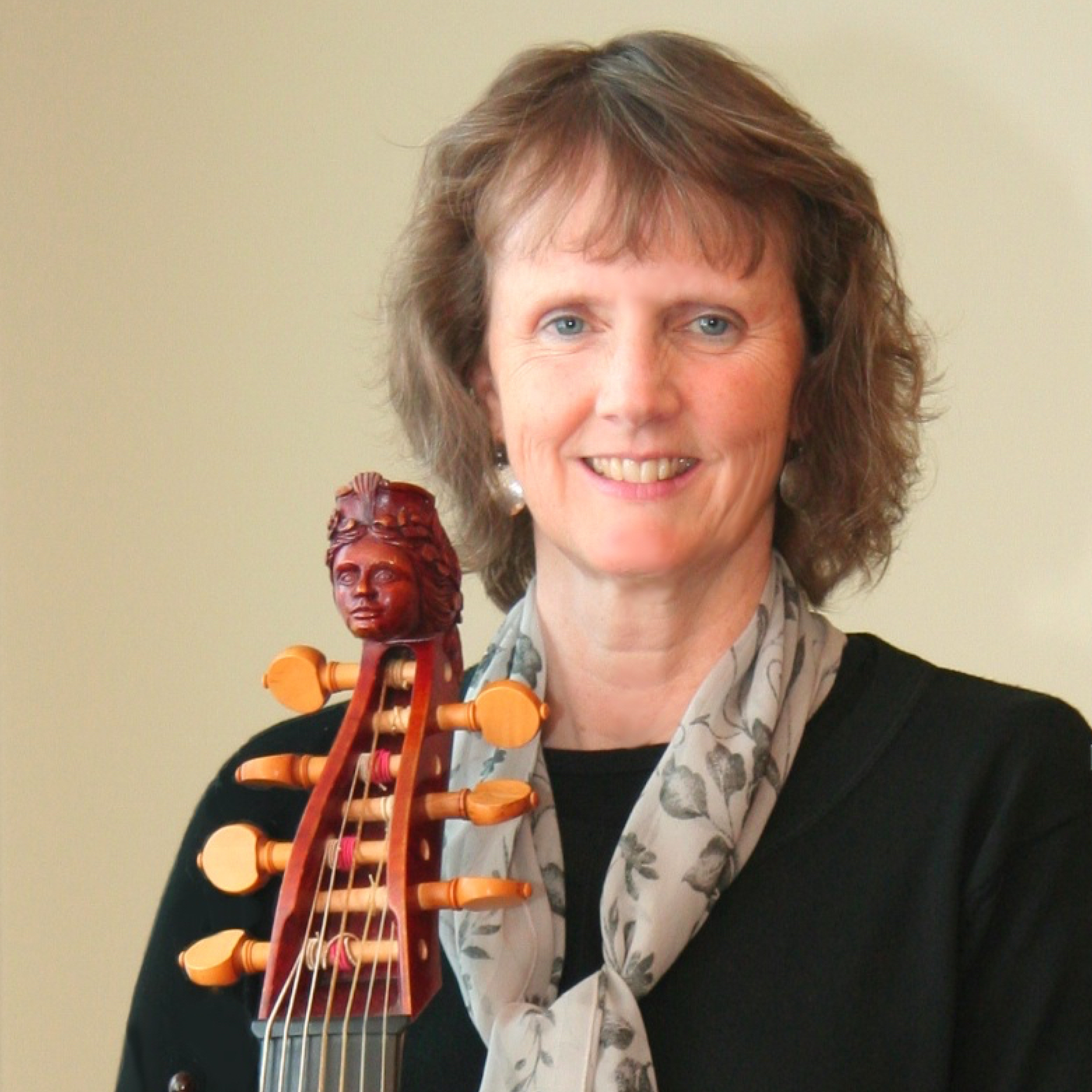 Sunday, November 19, 2017, at 3 p.m.
Angel and Devil
Gail Ann Schroeder and Barbara Weiss are joined by Holly Maurer, viola da gamba, and David Walker, theorbo, to present masterworks by the two opposing French Baroque icons of the viola da gamba, Marin Marais and Antoine Forqueray.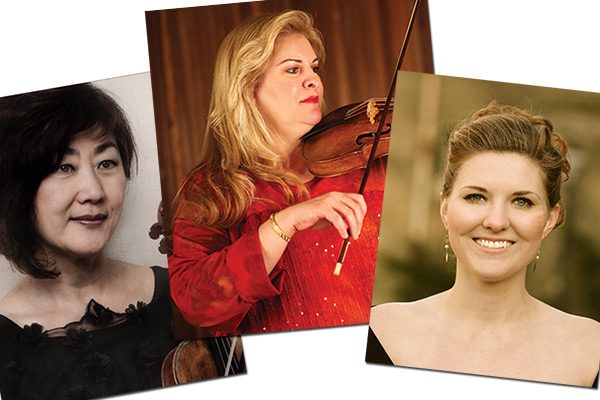 Sunday, September 24, 2017, at 3 p.m.
Rebel, Saint and Sinner
Margaret Carpenter Haigh, soprano; Jeanne Johnson and Jin Kim, Baroque violins; Gail Ann Schroeder, viola da gamba; and Barbara Weiss, harpsichord and organ, will perform the breathtaking Tombeau de M. de Lully by Jean-Féry Rebel, as well as exquisite vocal works by the saintly priest Benedictus Buns and notorious scoundrel Johann Rosenmüller.
Second Season: 2016 – 2017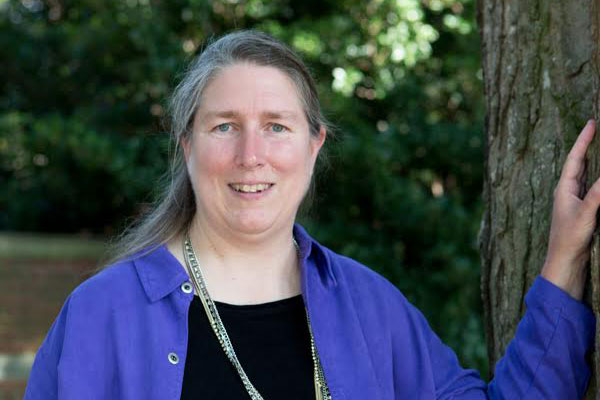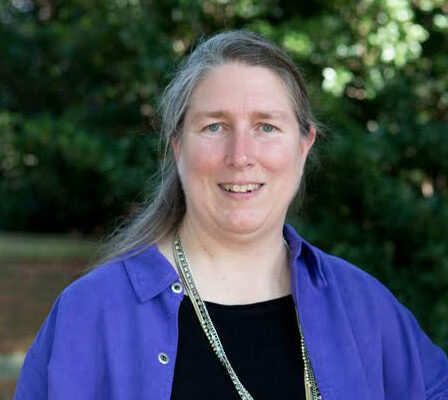 Sunday, March 19, 2017, at 3 p.m.
Oltremontano
The mastery of seventeenth-century Flemish composers is sublime—their works are full of movement and color, as with their famous counterparts in the art world, such as Peter Paul Rubens. The arrival of Italian musician-composers who brought their own style from "beyond the mountains" had further influence on this musical milieu. Versatile and expressive recorder virtuoso Frances Blaker will perform solos and chamber works from this rich, lively repertoire.
Frances Blaker, recorder; Gail Ann Schroeder, viola da gamba, Barbara Weiss, harpsichord
Works by T. Merula, D. Castello, N. à Kempis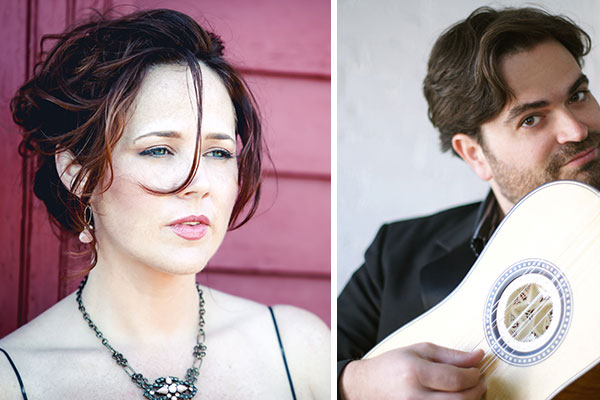 Sunday, November 20, 2016, at 3 p.m.
La bella più bella
The direction of vocal music was changed forever in early seventeenth-century Italy by the innovation of monody—the use of a single melodic line with accompaniment—from which opera developed. Radiant soprano Molly Quinn will breathe life into these ardent, expressive songs and laments, accompanied by the unique, compelling blend of theorbo, viola da gamba and lirone.
Molly Quinn, soprano; Annalisa Pappano, lirone; Gail Ann Schroeder, viola da gamba; David Walker, theorbo and Baroque guitar
Works by Luigi Rossi, G. Frescobaldi, G.G. Kapsberger, Virgilio Mazzochi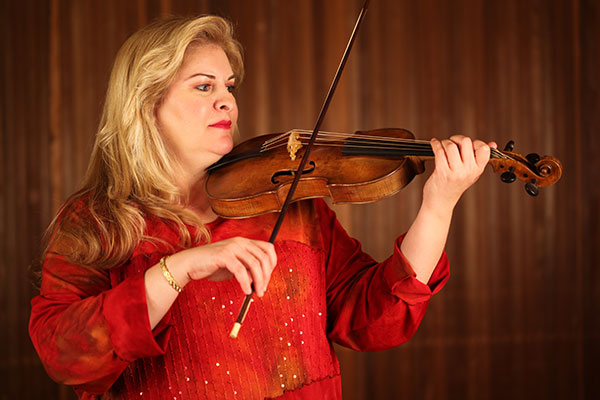 Sunday, September 25, 2016, at 3 p.m.
Connections
Experience the brilliance of seventeenth-century southern German and Austrian instrumental music with dynamic Baroque violinist, Jeanne Johnson. Through their resplendent compositions, the virtuoso violinist-composers featured on this program immortalized this exciting and experimental time in the history of violin playing.
Jeanne Johnson, Baroque violin; Gail Ann Schroeder, viola da gamba; Barbara Weiss, harpsichord
Works by H.I. Biber, J.G. Walther, W. Young, N. Matteis