Asheville Baroque Concerts is a new platform for presenting historically informed performance on the live concert stage. ABCs' mission is to create a cultural institution focused on the exquisite beauty and history of period instruments and their repertoire in Asheville, Western North Carolina and the Upstate.
Since moving to Asheville in 2006—after 25 years performing and teaching early music in Europe—I've shared my passion for the rich sonority of historical instruments with American audiences wherever possible. But until now, there haven't been many opportunities to perform closer to home. With the generous support and collaboration of Asheville's Pan Harmonia chamber music series, I'm launching ABCs to develop an informed and enthusiastic audience in our region.
Asheville Baroque Concerts aims to widen awareness of what early music, especially the baroque period, encompasses. Many of the composers programmed for our first season are not well known to modern concertgoers. They were, however, popular and respected during their lifetime. Their music is representative of the elegant, exciting, and often virtuosic style of the seventeenth and eighteenth centuries. I hope that curiosity and the love of great music, expertly performed, will entice you to attend our concerts!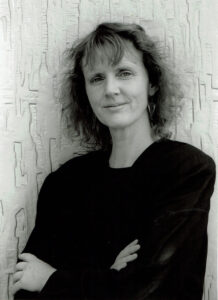 Gail Ann Schroeder, ABC's Artistic Director, became acquainted with early music and instruments through her music history courses at Indiana University. It was the viola da gamba, and especially Renaissance music, that captured her initial interest. Her fascination with this period eventually became manifest in a cross-departmental independent study program in Renaissance Studies. A desire to concentrate on her skills and performance on the viol then led her to the University of Michigan where she continued her music history program and studied viola da gamba with Enid Sutherland, graduating in 1980 with a Bachelor of Music in Music History.
Continuing her viola da gamba studies at the Royal Music Conservatory of Brussels under the tutelage of Wieland Kuijken, she obtained her First Prize in 1983 and the Higher Diploma, with distinction, in 1986. From 1988 to 2002 she was assistant to Wieland Kuijken at the Brussels Conservatory where she taught viola da gamba, didactics of viola da gamba and directed the viol consort.
Ms. Schroeder has had an extensive career as soloist and as chamber musician, concertizing and recording with various ensembles such as the Huelgas Ensemble, Combattimento Consort Amsterdam, Leipzig Barokorchester, Ricercar Consort, Currende Consort, Capilla Flamenca and Catacoustic Consort. She has performed in many of the European Festivals including Holland Festival Oude Muziek (Utrecht), Resonanzen (Vienna), Innsbrucker Festwochen, Les Académies Musicales de Saintes, Festival van Vlaanderen, Festival de Wallonie and Internationale Festtage Alter Musik Stuttgart. She has performed for Belgian, Dutch, French and German national radio networks, as well as NPR (USA); and has recorded for Sony Vivarte, Channel Classics, BMG/DHM, Naxos, Erato, Ricercar and Eufoda labels.  As a founding member of Ensemble Rebel she concertized extensively in Europe and North America, recorded for Deutsche Harmonia Mundi/BMG and won first prize in 1991 at the Fifth International Competition for Early Music Ensembles (currently the Van Wassenaar Competition) in Utrecht, Netherlands.
Since returning to the USA in 2006, Ms. Schroeder has been in demand as a teacher and ensemble coach at workshops for the Viola da Gamba Society of America, the Amherst Early Music Festival, Music on the Mountain, and Mountain Collegium, where she is assistant director. Currently living in North Carolina, she teaches privately, free-lances on viola da gamba and is artistic director of Asheville Baroque Concerts.
Gail Ann Schroeder, ABCs Artistic Director
Asheville, North Carolina